Fundació Scito is a non-profit private organisation, located in Valencia, which develops a series of international projects aimed at the promotion, development and support of research, breakthrough, preservation and diffusion of cultural heritage, science and technology. Our main activity is the organisation and production of national and international conferences. With more than ten years of experience, our team has the skills and abilities necessary for the organisation of any kind of conferences, whether they be on-site or online.

Our project began in 2009. With the nanoGe brand, Scito organises international scientific conferences that connect researchers from all over the world. Adapting to new circumstances, nanoGe also organises online events.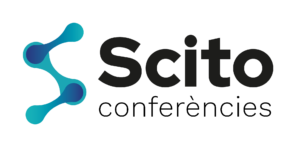 In 2019 Fundació Scito took advantage of its knowledge and skills acquired from the nanoGe projects and developed a series of conferences on topics of social interest, such as CcliVal and Port a Debat.
Promoting our culture and encouraging the use of our language are two objectives of Fundació Scito. We count with Descriu, an open online magazine in Valencian; Scito Edicions, the Foundation's publishing house; and Diveos, a web platform for local videos.
Let us know which type of collaboration you are interested in and give us all the information that might be useful for us. We will be delighted to work with you. See you soon!